Immigration 

Medical Exams 

(IME)
Green Card Medical Exams ( Form I-693 )
Queens Professional Medical Care is proud to offer Immigration Medical Examinations, also known as Green Card Medical Exams or i693 applications, to those families and individuals going through the US Immigration process. Our immigration medical exam process is both affordable and convenient unlike our competitors, here is what sets us apart:
Onsite Blood draw and review

Flexible 7 day appointments available

We'll travel to you for multiple Exams !

Completed For

ms within 48 to 72 hours (Depends on blood

tests returning)

Call us at (718) 672-3131 (ask for Millie) with any questions.

You can also email us at ime@queenspromed.com

 
SE HABLA ESPANOL!
THE IMMIGRATION

MEDICAL EX

AM PROCESS
Your First Visit 
We'll do an interview/exam
We'll review your vaccinations
We'll draw blood for any missing vaccines (If needed)
We'll administer a PPD test (Tuberculosis test)
We'll discuss any missing/needed  vaccines
Second Visit (No additional cost)
We'll read the Tuberculosis test and review the lab work

We'll discuss and administer any needed vaccines (additional charge)

You can take home the completed i693 form
What To Bring To Your First Visit
A valid photo ID
Any vaccination records that you might have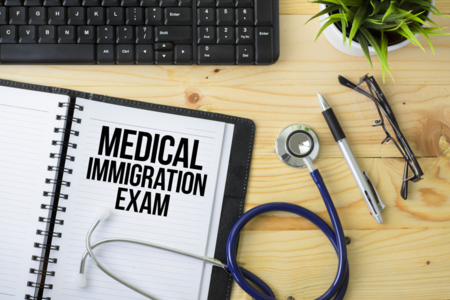 Contact Us
Have a question about the immigration exam process?  You can call us at (718) 672-3131 or fill out the form below and our office will get back to you.